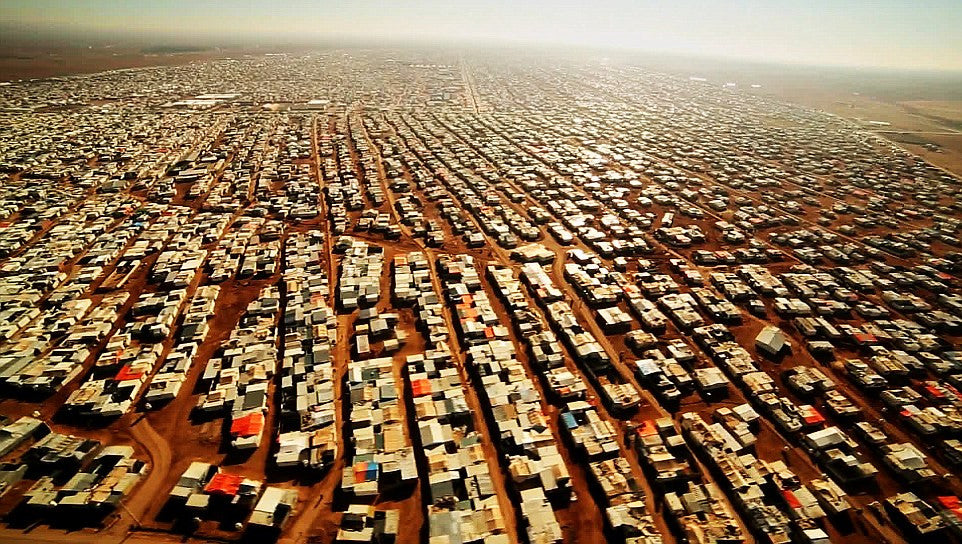 World Refugee Day
by Brooke Williams
Share
"The challenge of ending displacement is inseparable from the challenge of establishing and maintaining peace. When wars end, farmers return to their fields; children return to school; violence against women declines; trade and economic activity resume; medical and other services become more accessible, and the international focus changes from relief to development and self-sufficiency. All this makes new wars less likely. It is a virtuous cycle that deserves nurture and support."
-- Kenneth H. Bacon
former President Refugees International
About a month ago, we gathered together at il Buco Alimentari for an evening of Syrian food and drink to celebrate the courage of newly resettled families and to raise money to help others in search of new lives free of war and violence. It was an incredible gathering, full of delicious tastes and inspirational stories. It moved us to become more involved and has opened our eyes both to the horrors of the refugee crisis but also, more importantly, to the stories of the incredible perseverance and profound optimism of the countless people who have left their war-torn homes in search of a better life.
One of the most important things we can do, as active and aware members of the world community, is to educate ourselves, so that we really understand what is going on around us and can make informed decisions about how we would like to react and how we can help. And with so much going on these days, the simple project of learning about any one issue can feel daunting.
So, in honor of World Refugee Day, a moment set aside to honor the strength and courage of the women, men and children who have been forced to flee their homeland under threat of persecution, conflict and violence, we've gathered some links to help build some knowledge about Syria, and the refugee crisis in general.
What is World Refugee Day, anyway?
A brief history of the Syrian Civil War.
And here's the BBC version, which is more like a timeline that starts with the fall of the Ottoman Empire back in 1918.
A timeline of the Syrian refugee crisis.
For those of you who are more visually oriented, here is the refugee crisis explained in 7 charts.
The Washington Post asked 5 correspondents to write about what it's like to cover the world refugee crisis. Their stories are incredible.
And then there are the miracles… Ordinary people doing extraordinary things. For example, the city of Clarkston, GA has welcomed over 40,000 refugees over the past 25 years. And it's still going strong. 
The Syria Supper Club has been inspiring people all over the world (including us!) to gather around tables to share Syrian food and raise money to help to fund projects within Syria that are helping to rebuild what so many years of civil war has torn apart.
And last but not least, if you're in Brooklyn this evening, head over to Fort Greene Park from 5 to 8 pm for a World Refugee Day potluck.