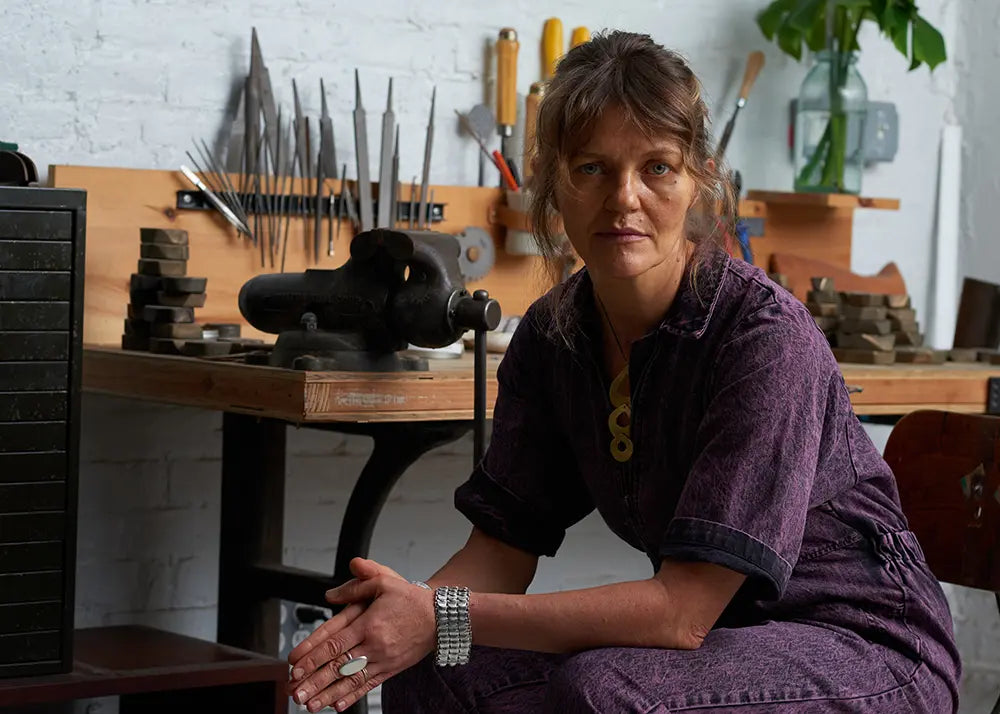 Jill Platner has been making jewelry and sculpture in NYC since 1993.
The forests, fields and streams of Massachusetts and Maine provided childhood playgrounds, and later, inspiration for her metal work, which is grounded in the natural world.
Jill received her BFA from Parsons School of Design, N.Y. and started selling her jewelry immediately - sometimes straight off her body while walking the streets of New York.
The original Jill Platner store opened in 1998 at 113 Crosby Street. The store and studio now reside under the same historic roof at 165 Crosby, where Jill and her team continue to fabricate and showcase her jewelry and sculpture.
The Studio
Every piece of jewelry is handcrafted by an exceptionally skilled team of artisans, masterminds and technicians in our Crosby Street Studio.
The workspace is housed in a building that dates back to 1823. It was originally built for the Roosevelt family, and in 1857 Elizabeth Blackwell, the first female in the U.S. to receive her M.D., opened the Infirmary for Women and Children here. It was the first hospital to be staffed by, provide for and teach women to become future doctors and nurses.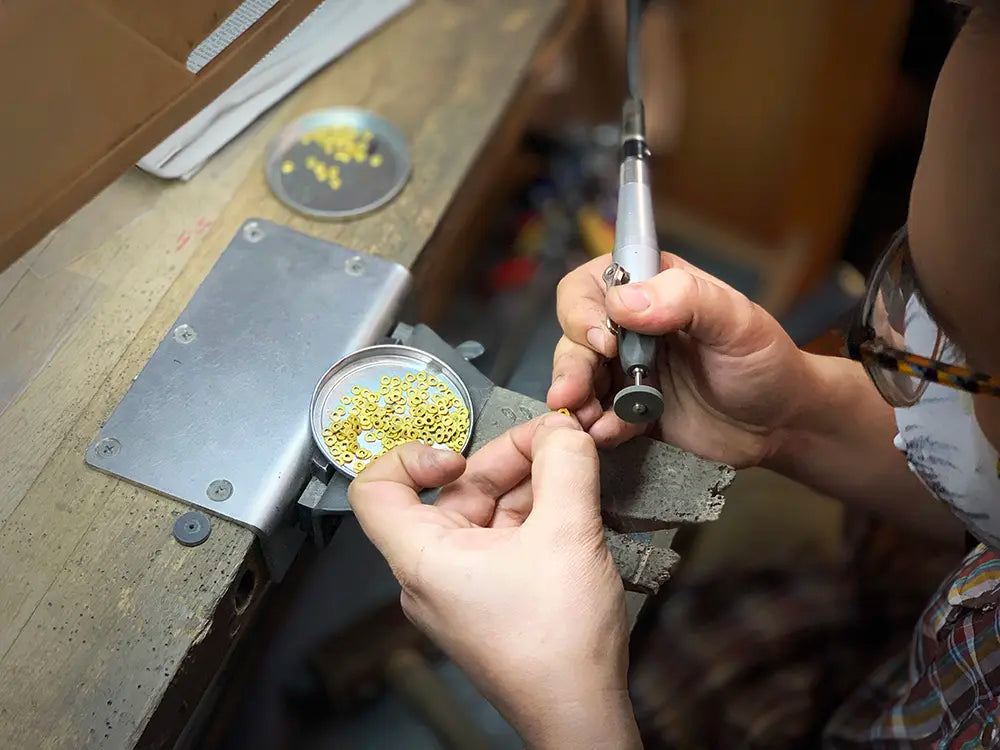 Sustainability and Social Justice
We are all responsible for the well-being of our planet. The land and sea that the Earth is made of, the flora and fauna on it and the humans that inhabit it rely on our caretaking.
Jill Platner Inc. employs sustainable practices wherever possible. From using recycled metal in our jewelry production and offering customers the opportunity to melt their gold for store credit, to reducing waste in the course of our business day and staying away from single use products, we do our best to keep our ecological footprint as modest as possible.
We support organizations whose work protects the LGBTQIA+ community, the environment, basic human rights in general and we have a big heart for rescue dogs. Visit our Jewels for a Cause collection for more information on our charitable contributions.
We handcraft every piece of jewelry with an exceptionally skilled team of artists, masterminds and technicians here at our Crosby Street studio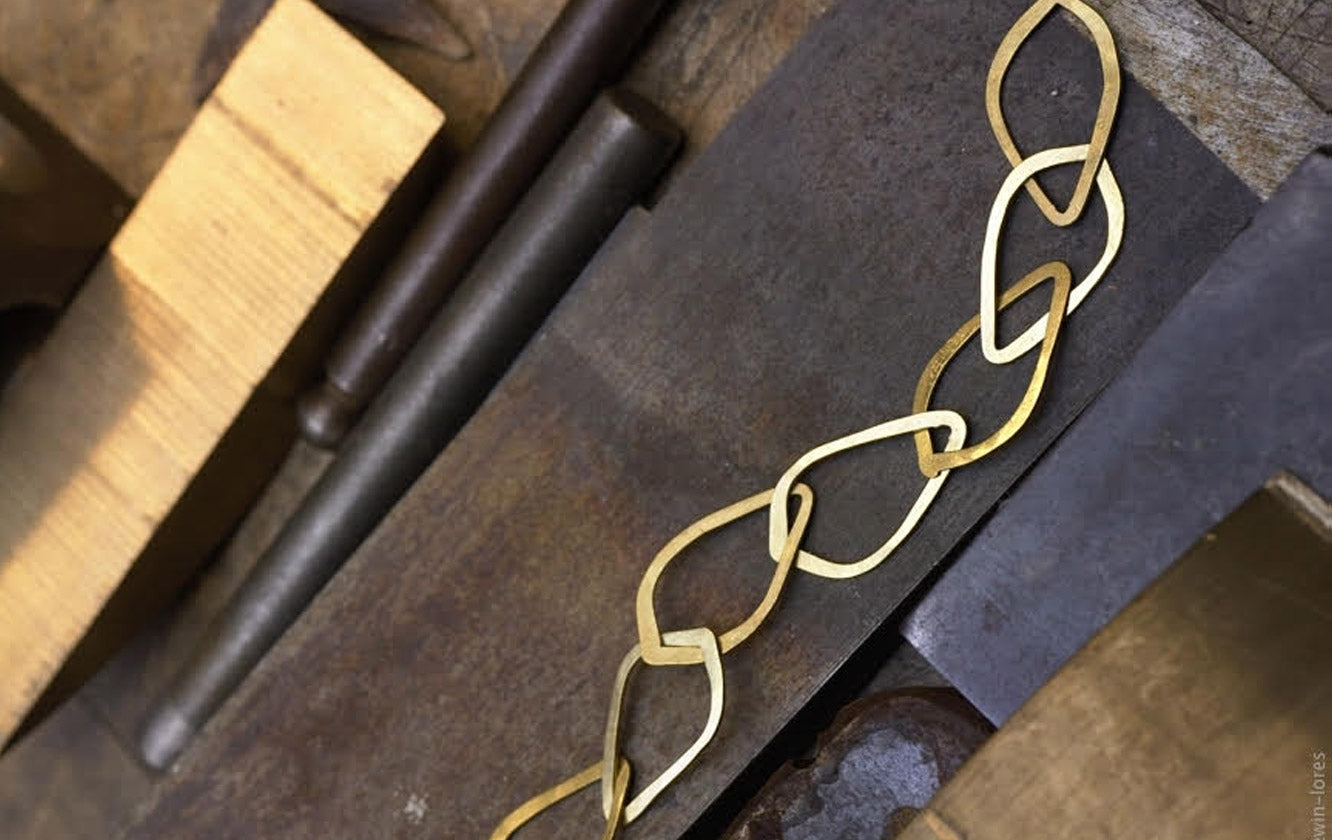 19K
Jill's unique recipe is an alloy containing gold, silver, and trace amounts of copper, and is not commercially available. The higher gold content, gives the gold a rich color with a greenish hue.
The vast majority of metal used at Jill Platner is recycled.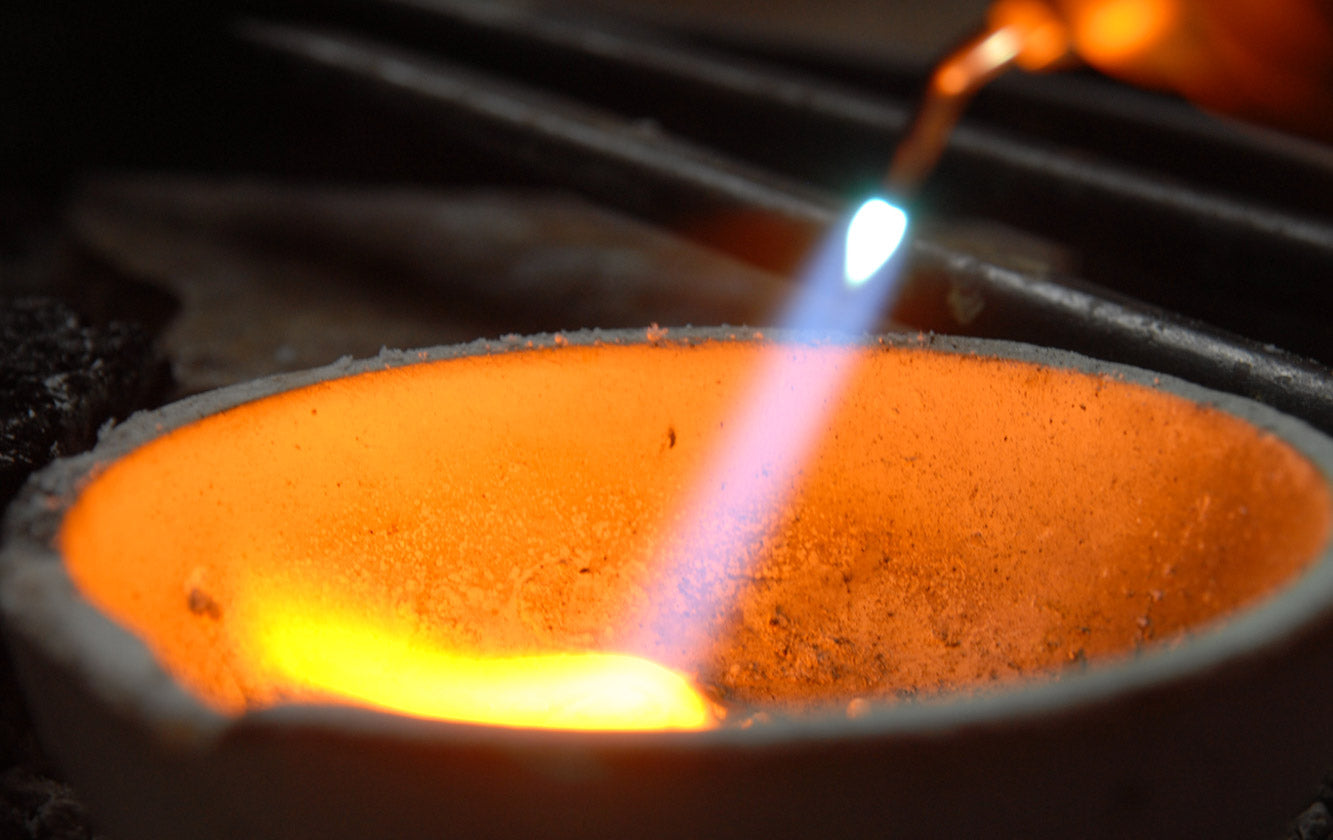 Melt Your Gold
Join our efforts to offset the environmental impact of mining. Send us your unwanted gold chains, rings and jewelry to exchange for new Jill Platner Jewelry.
Our team will carefully weigh and evaluate your gold and email you the test results and the store credit amount within 14 business days.